نتحرك بسرعة كبيرة، مثل صاروخ!
إذا انضممت إلينا ، فسوف تحصل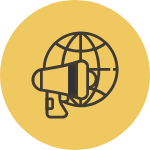 تسويق عالمي
سيتم توفير كتابك لكبار الموزعين الدوليين في 40 دولة.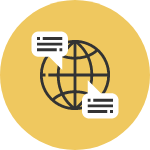 مساعدة احترافية بعدة لغات
سيقوم فريقنا المتخصص بدعمك خلال عملية النشر بأكملها.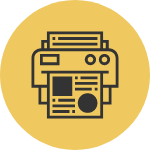 تكنولوجيا الطباعة الصديقة للبيئة
الطباعة حسب الطلب (PTO) - الطباعة الفعالة الصديقة للبيئة وفي مقدمتها.
كتابك، في جميع أنحاء العالم!
نحن نتعاون مع أهم الموزعين على الصعيد العالمي كأمازون و Lightning Source وكذلك مع الموزعين المحليين في 40 بلدا بالفعل حتى الآن. لضمان شبكة توزيع متطورة وتسويق مستمر وعالمي لكتابك.
Morebooks - متجر تابع لنا
تحتوي مجموعة OmniScriptum على متجر خاص بها. من خلال MoreBooks! ، يمكن لمؤلفينا وموزعينا الاستفادة من الخصومات والعروض وخيارات الشحن الخاصة في جميع أنحاء العالم. المزيد من الكتب! ليس لها حدود ، نحن نقوم بالتوصيل في جميع أنحاء العالم!
لدينا المزيد من الموزعين عبر العالم
انقر هنا للاطلاع على المزيد.
هذه الرواية أحداثها واقعية، بعد قرأتها سيعرف القارئ، أن الأحداث وقعت من قبل أشخاص، قاموا بها لمصالحهم الشخصية. دونتُ سطورها بعد سماعها من قبل اثنان من أبطالها، الذين بَقَيَا على قيد الحياة.
"My experience with LAP has been very welcoming and courteous, my editor, Ludmila Bucur, responded quite timely, respectfully and efficiently to my queries and concerns. I'm also pleased with the pace at which the publication is done- LAP was very effective and patient as there were times when my response was delayed but my editor always followed up and I appreciated all the input and feedback. I would certainly do this process again with her."
I thank Blessed Hope Publishing and MoreBooks! for enabling and facilitating its publication. They made a great project that I had been contemplating for years possible, thanks.
This publishing house does not leave the author to her own devices, and the editor accompanies you throughout the process, keeping you informed and taking into consideration the specific requirements of the author. I am grateful for this experience and hope to "meet" you again in other books.
I was impressed with the efficient and well-conceived process used by LAP Lambert Academic Publishing for creating books. I also found the editor to be quite helpful. I would recommend LAP to anyone interested in publishing a high-quality document quickly and easily.
Моя дружба с издательством «Другое решение» началась недавно, но стремительно. В течение краткого периода времени была опубликована моя повесть «Легенды голубого Алтая». Работает издательство, как часовой механизм – четко, отлажено.
Fue una grata experiencia publicar este libro con la Editorial Académica Española (EAE), destacan su seriedad, pulcritud y profesionalismo, entonces a los lectores ahí va un texto para los interesados en temas de política, filosofía y similares..vale la pena.
I'm really pleased with Lambert Academic Publishing for several reasons. First, they were willing to publish my ideas when no science journal would have anything to do with them (maybe that's because they're an unconventional publisher, and I'm an unconventional author). Second, my computer simply doesn't have some of their formatting requirements. LAP very kindly did the formatting for me - free of charge. Lastly, they produced a fine book I'm very happy with
oi muito gratificante trabalhar com as Novas Edições Académicas na publicação do meu livro. (...)
O relacionamento com a editora pautou-se por um respeito mútuo em todas as fases do processo de edição deste livro que considero um contributo para a reflexão sobre a importância da Bioliteracia dos alunos do ensino secundário.
Publishing with Lambert Academic Publishing has been really easy and joyful. They have a very positive attitude and are very flexible and great collaborators. The publication process was very smooth, fast and easy and they always respond quickly to questions. As an author you feel you have support, as well as freedom to do it your way.