WELCOME TO Shams Publishing
If you are looking for a fiction publishing that will complement your high-class adventure, add spice to your innovative work of science-fiction...look no further!
Publish Now
We move very fast, like a rocket! If you join us, you will get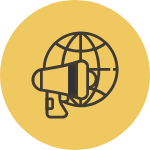 Global marketing
Your book is supplied to all leading international book distributors in 40 countries.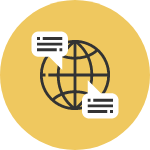 Multilingual professional assistance
Our dedicated team will support you throughout the whole publishing process.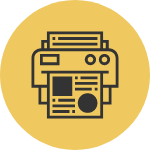 Eco-friendly printing technology
Print to order (PTO) – efficient and foremost environmentally friendly printing.
We are cooperating with worldwide operating distributors Amazon and Lightning Source as well as with local distributors in already 40 countries as of yet. Our well developed distribution network guarantees a continuous and worldwide marketing of your book.
Morebooks - Our Affiliate Shop
The OmniScriptum group has its own affiliate Shop. Through MoreBooks!, our authors and our distributors can benefit from special discounts, offers and shipping options all across the globe. MoreBooks! has no borders, we deliver worldwide!
We have many more distributors worldwide.
Click here to see the complete list of distributors.
What Authors Say About Us
"My experience with LAP has been very welcoming and courteous, my editor, Ludmila Bucur, responded quite timely, respectfully and efficiently to my queries and concerns. I'm also pleased with the pace at which the publication is done- LAP was very effective and patient as there were times when my response was delayed but my editor always followed up and I appreciated all the input and feedback. I would certainly do this process again with her."
هذه الرواية أحداثها واقعية، بعد قرأتها سيعرف القارئ، أن الأحداث وقعت من قبل أشخاص، قاموا بها لمصالحهم الشخصية. دونتُ سطورها بعد سماعها من قبل اثنان من أبطالها، الذين بَقَيَا على قيد الحياة.
I thank Blessed Hope Publishing and MoreBooks! for enabling and facilitating its publication. They made a great project that I had been contemplating for years possible, thanks.
This publishing house does not leave the author to her own devices, and the editor accompanies you throughout the process, keeping you informed and taking into consideration the specific requirements of the author. I am grateful for this experience and hope to "meet" you again in other books.
I was impressed with the efficient and well-conceived process used by LAP Lambert Academic Publishing for creating books. I also found the editor to be quite helpful. I would recommend LAP to anyone interested in publishing a high-quality document quickly and easily.
Fue una grata experiencia publicar este libro con la Editorial Académica Española (EAE), destacan su seriedad, pulcritud y profesionalismo, entonces a los lectores ahí va un texto para los interesados en temas de política, filosofía y similares..vale la pena.
I'm really pleased with Lambert Academic Publishing for several reasons. First, they were willing to publish my ideas when no science journal would have anything to do with them (maybe that's because they're an unconventional publisher, and I'm an unconventional author). Second, my computer simply doesn't have some of their formatting requirements. LAP very kindly did the formatting for me - free of charge. Lastly, they produced a fine book I'm very happy with
Publishing with Lambert Academic Publishing has been really easy and joyful. They have a very positive attitude and are very flexible and great collaborators. The publication process was very smooth, fast and easy and they always respond quickly to questions. As an author you feel you have support, as well as freedom to do it your way.